How to set a schedule ?
A simple drag & drop allows you to create schedules for your event.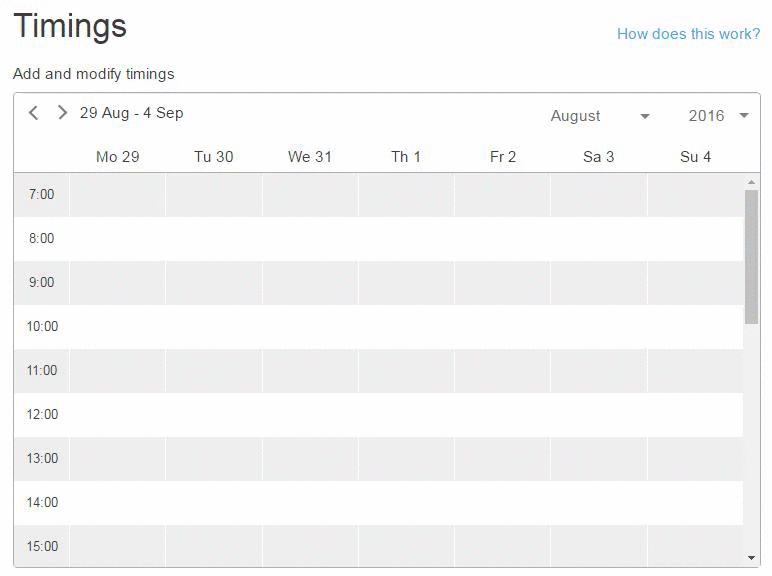 To set a more detailed schedule, simply click on the zone your created to adjust the event starting and ending time.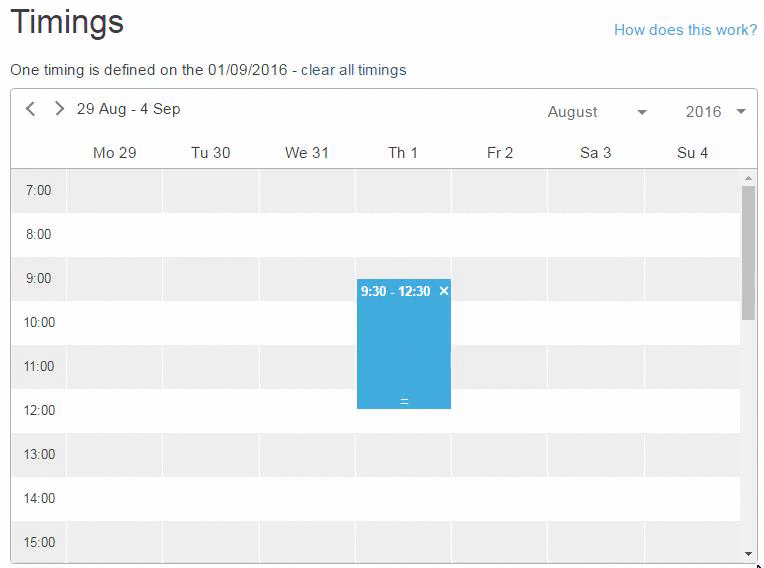 How to set a repeating event schedule ?
Click on Define a recurring event at the bottom of the calendar and choose the date until which you want to duplicate your schedule. You can navigate over the next few weeks by clicking the arrows to see that your event schedule has been duplicated.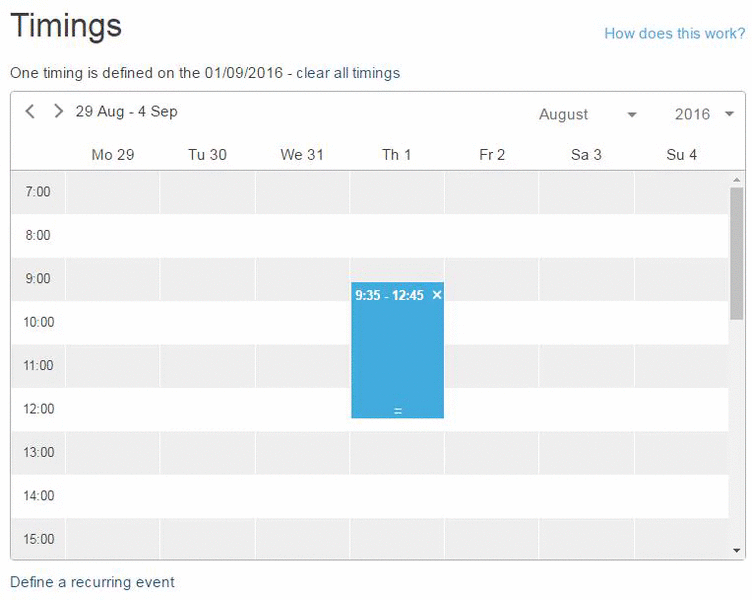 How can I delete my event schedule ?
You can delete all of your schedule entries by clicking on Clear all timings located on top of the calendar.